The future of creative
production is automated.
Generate, scale and activate your campaigns. Instantly.
This is high-quality, high-volume creative content delivered faster than ever before. Working from our dynamic templates, create thousands of multichannel, multi-format assets in just a click, then push them live across every market. That's the power of Storyteq.
Every format. Every channel. Every market.
Always on brand.

 
Unlock the power of dynamic templates to generate all of your premium videos (MP4, MOV), digital banners (HTML5), statics (JPG, PNG) and print assets (PDF), without relying on slow, expensive manual creative production processes. Storyteq automatically adapts your templated content for the correct format, channel and market, with full brand compliance guaranteed.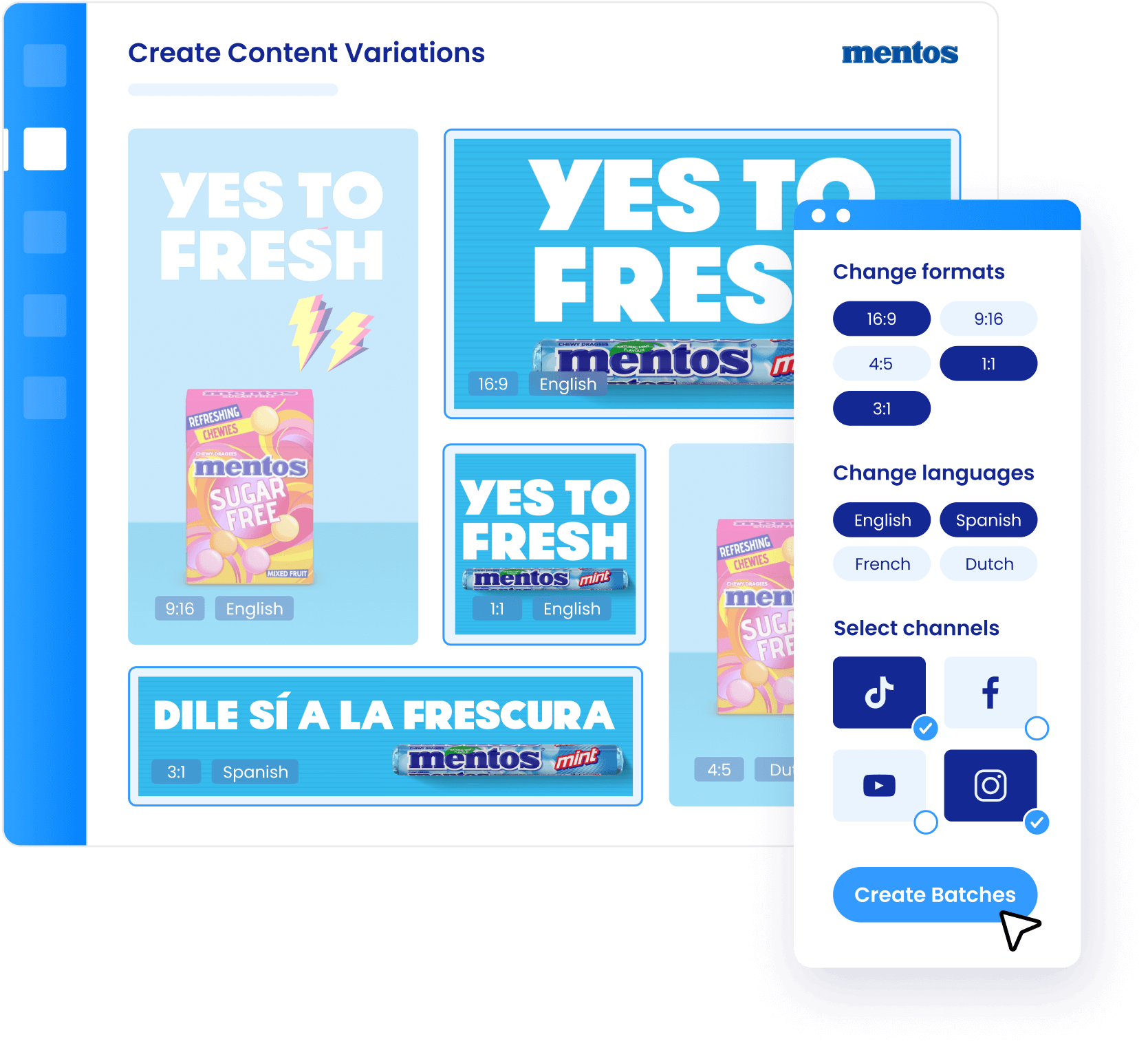 Get the power of
template thinking.
No more back and forth with your creative production teams, performing repetitive amends. Just create your template from either the Storyteq Templater for After Effects or Storyteq's browser-based Template Builder, then easily adapt colours, fonts, logos, languages, imagery, products and more.
Localised, personalised campaigns at scale.
It's no secret that customers are demanding more content, that's more relevant to them, at a faster pace than ever before. Storyteq intelligently interprets your customer data to automate the production of tailored marketing assets at scale, driving real engagement and significant revenue.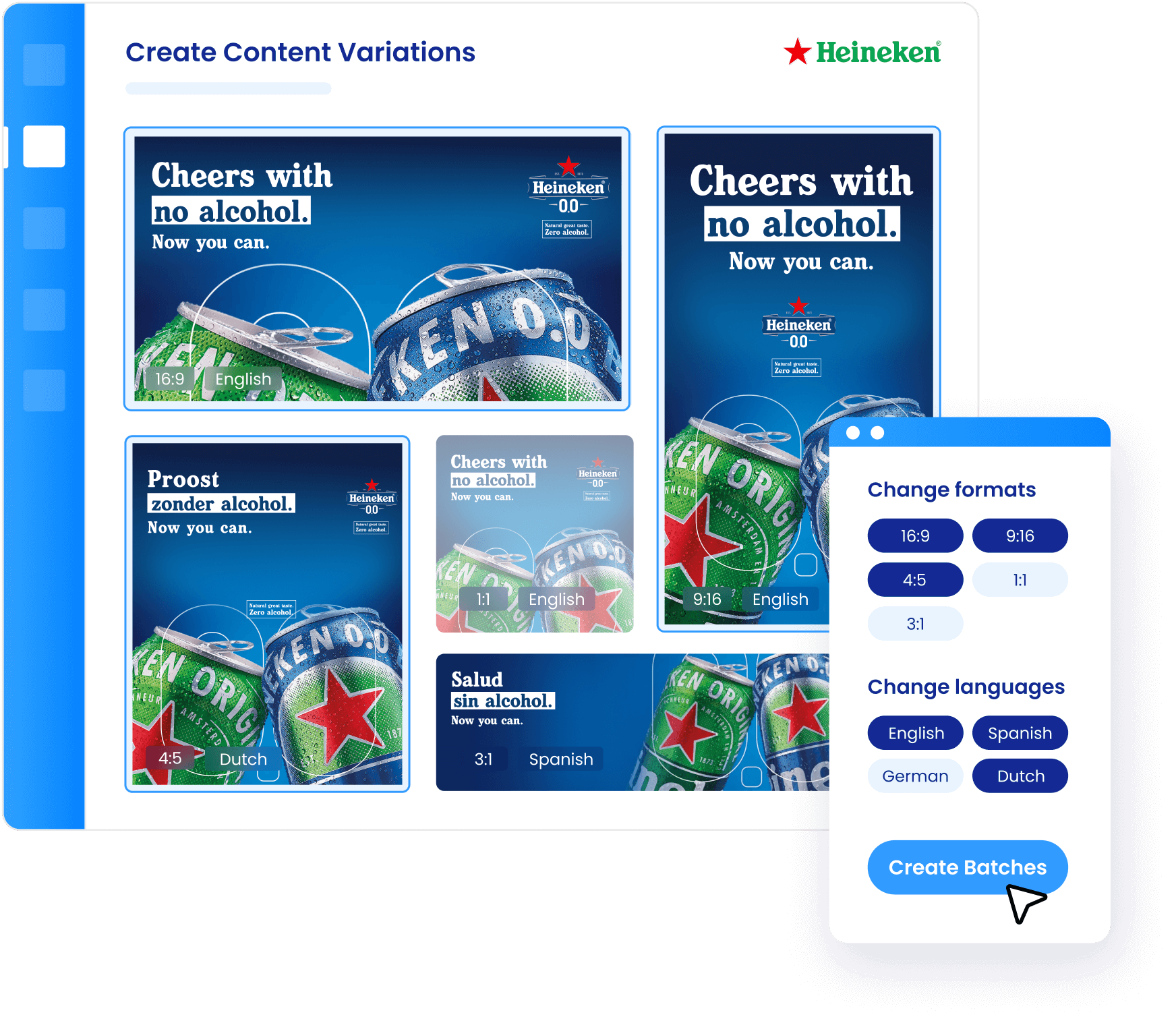 Batch creation of your marketing assets.
Generate pixel-perfect creative assets in bulk by uploading your own spreadsheet into Storyteq, or by using our highly intuitive batch creator. This is high-quality, high-volume content in less time, without increasing your marketing budget.
From briefing to amends and approvals, Storyteq enables powerful collaboration between each of your teams, partners and agencies. No more endless email chains – each party is working from the same, single system of record, meaning it's never been quicker to create and activate your campaigns across every market.
Rapid content adaptations for optimised performance.
Integrated with your DAM platform (or simply by using our own ActiveDAM), Storyteq enables you to easily adapt, reuse and repurpose your existing creative content. Make the most of the campaigns that hit home with your customers, testing and optimising content without needing to rely on studios and creative production teams.
Storyteq
Templater for After Effects
Template Builder
AI Studio
Turn your master files into dynamic templates with our powerful self-service tools.
Generate large batches of creative assets in no time with our world-class performance and scale rendering.
Choose from a range of brand-compliant and approved templates to adapt.
Fully GDPR-compliant so you always have peace of mind.
Validate your input data with template requirements to ensure brand compliancy.
Rename your assets and assign categories such as asset type or brand before uploading.
Company-level security & 2FA ISO27001 certified & compliant
Enable two-factor authentication so that your creations are safe and sound.
Single sign-on available for all major Identity Service Providers.
Integrate our powerful asset creation engine into your custom flows or MarTech stack with our easy to implement API.
Templater
for After Effects
Create templates right from After Effects using the Storyteq Templater for After Effects to streamline your workflows.
Generate dynamic layers for text, video, images, audio, colour…you name it. Easily swap out dynamic elements from one central platform within your browser.
Adjustable output settings
Configure the filetype, codec, quality and size of your asset per individual format. Easily swap from web-safe mp4 to high quality intermediate ProRes MOVs depending on need.
Dynamic durations and scene orders
Easily add conditional logic to what scenes you want to use, in what order, and for how long, creating unlimited potential outcomes of your After Effect projects.
Share your AE templates as easily as any AE file
All templating data is stored within your After Effects file, and can be shared, duplicated or adjusted as any other AE project.
Supports all After Effects functionality
Full support for all native functionality included in Adobe After Effects, as we render directly from AE. Third party effects can be added on request.
Our drag and drop, browser-based Template Builder lets you build templates at unparalleled usability and speed. 
Generate dynamic layers for image, text, audio, video, colour…you name it.
Upload your Adobe Photoshop creations directly into our self-service Template Builder. 
Algorithmically scale your creative assets to different formats with a single click.
Adjustable output settings
Configure the quality and size of your asset per individual format.
Store, organise and manage all your creative assets and modify these for any format or size through dynamic asset transformation.
Share collections of creative assets with multiple colleagues or stakeholders.
S

upports all After Effects functionality
Full support for all native functionality included in Adobe After Effects, as we render directly from AE. Third party effects can be added on request. 
Immediately see the result of what you want to create and ensure pixel perfect creative assets.
Generate images from simple text prompts for quick content creation & prototyping.
Automatically remove the background from any image using AI.
Drop an asset in to the canvas and generate a scene around it using text prompts.
Upscale any image to increase the quality using the latest AI technologies.
Magic eraser, AI cropping, AI colourisation, theme modifier and more.
Infinitely continue the background of any image using content aware AI.
Select and remove any object from an image with simple AI brush techniques.
Reusable brand components
Benefit from a library of branded elements for your marketers to reuse quickly.
Want to know why these
brands love Storyteq? 
"200 of our man hours were saved in two weeks."
– Mentos
 
"We created 6,000+ ads in three months, saving 550 days production time."
-Voodoo
 
"As it's fast and easy to create variations, so we can now test 20 ads at a time. The process is so self-explanatory."
– Bwin 
"We reduced our creative production costs by 40%."
– Heineken
"The After Effects plugin is for me the star. It's intuitive, easy to learn and complex enough to do some great things."
– Pokerstars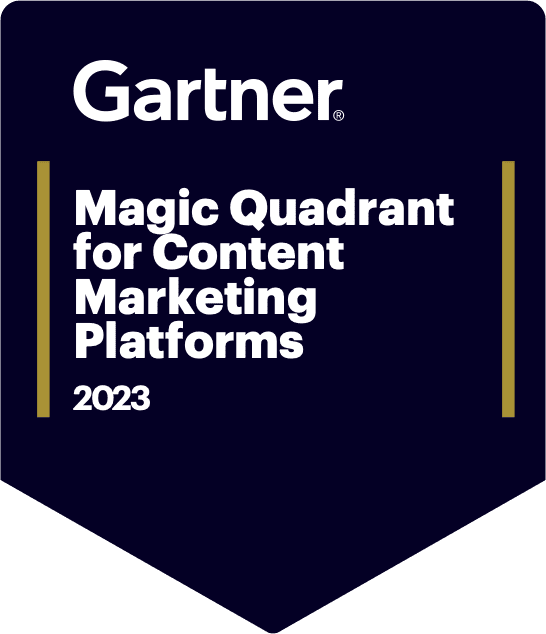 Book your 30 min meeting today
Fill out the form and one of our reps will be in touch within 24 hours.
For Creatives, Marketers & Agencies.
Reduce tedious manual processes and start delivering more of the localised, personalised content that engages customers – that's the power of Storyteq.