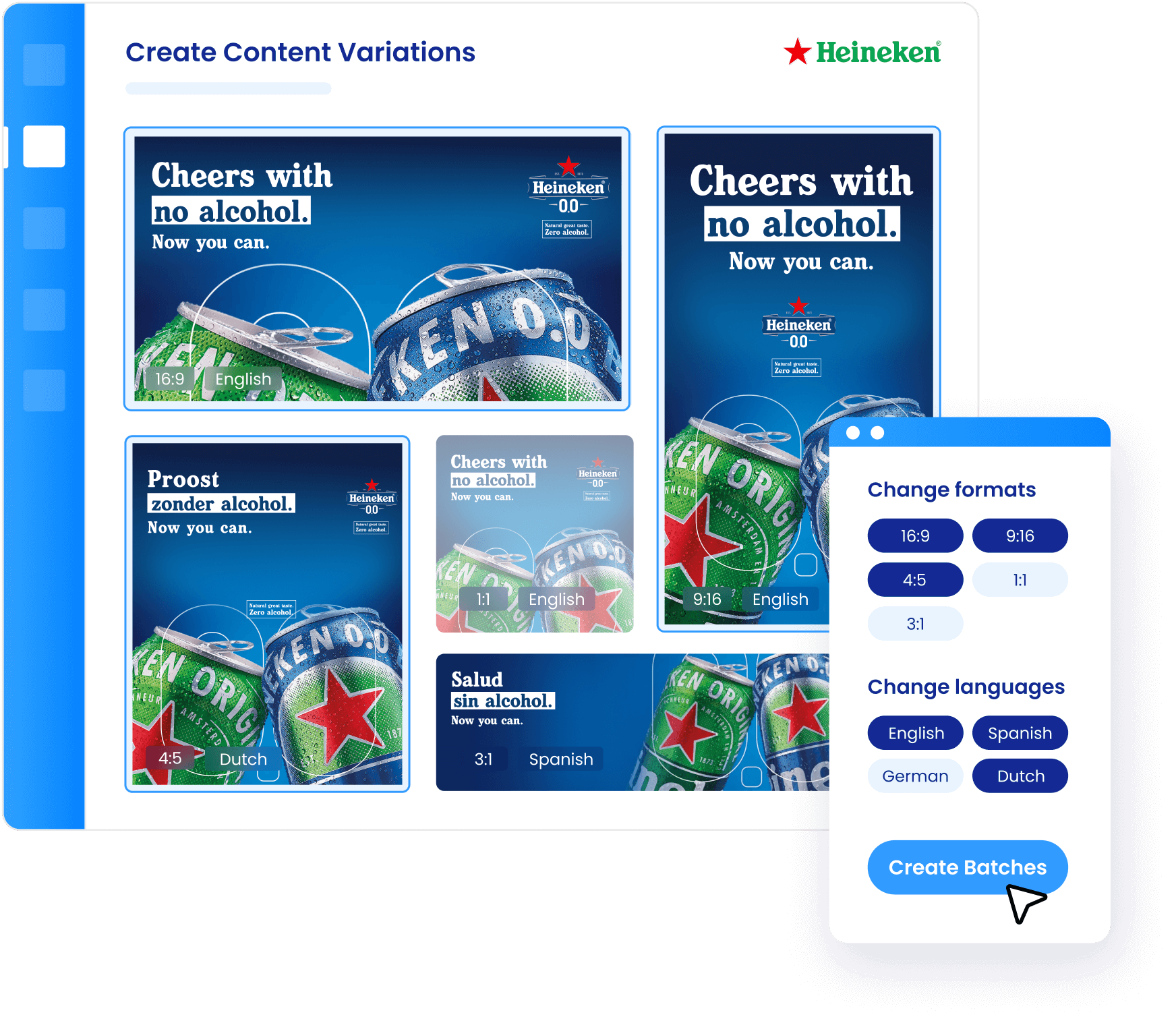 Creativity takes time, but creative production shouldn't. 
If the lack of scalable content is stopping you from reaching all potential audiences, use the power of Creative Automation and dynamic templates to generate multiple variations of premium video, HTML5 banners, statics and print.

Localise powerfully, connect meaningfully.
Meet the needs of local audiences while meeting the needs of all your teams. Engage with key audiences, maintain brand consistency, get visibility on campaigns and supercharge your teams.
Get to know your audiences by testing at scale.
Adopt and adapt content to activate campaigns in every market, channel and touchpoint. Build templates ready for wide-scale creative testing and optimise your creative content fast.